You know wad, it is cool.
Just come back from a movie and dinner with my lovely. DearDear, thanks for your fetched and accompanied with me today. I appreciated it. I wish you could enjoy the show. If you want to watch resident evil i can be with you too. See ya.




Yeap, we watched this movie just now. It's quite late to be watch, i know, no choice, because the show release date had matched the exam period so have to postpone and postpone. Hmm.. Nothing much on the movie i want to say. Just, i wanna to enjoy the feeling, you know, battle together in a competition plus performance. In real life i have been seen my younger brother dancing,Kenny Kentz, break dance. Just like the movie show.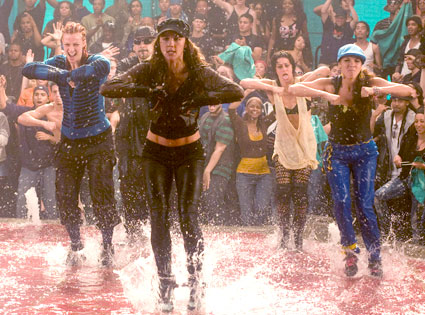 Of course, the movie has lots effect, those lights that are impossible to see in real.

Yeah, I'm enjoy in watching. They are really a great dancer. I have interest about dance but i can't. I didn't choose the road, so envy them.

The movie is trying to say that dance make your dreams come true and it represent who you are from your every single movement or action. Everyone has their own style and different, it can't be 100% same from everyone even though the action is same. Some people are born to dance but dance could not make you rich, it is not a kind of work that can make you money unless you are a professional dancer, this is the reality.